We are a Jewish group of individuals and families who have been getting together for holidays, Jewish Education, community, and life cycle events since 1994.

This small group shared a common vision: a new community in the spirit of liberal Judaism that would welcome and encourage the participation of individuals and families of varying Jewish lifestyles, including interfaith families. They envisioned a community that was personal, welcoming, and active in Torah study and social action.

Congregation Emanu-El is affiliated with the Union for Reform Judaism, the national umbrella organization for Reform Congregations. We currently meet at the synagogue building of Temple Beth Shalom, a conservative congregation, with whom we collaborate on education, holidays, and musical erev Shabbat services.
Rabbi Tamar Malino arrived in Spokane in 2010 and served as the Executive Director of Spokane Area Jewish Family Services. In 2012, she began serving Congregation Emanu-El. In August 2014, she also became the Rabbi of Temple Beth Shalom and is the first female congregational Rabbi in Spokane.
Rabbi Tamar was ordained by Hebrew Union College-Jewish Institute of Religion in 2001. She has served as a congregational Rabbi at Beth Am, The People's Temple in New York City, and at Temple Adat Shalom in Poway, (San Diego), CA, where in addition to her clergy responsibilities, she was a popular community lecturer and director of the award-winning Hebrew for High School Credit program. For two years, she worked as the Director of Jewish Life at the Peninsula Jewish Community Center in Foster City, CA.
Rabbi Tamar has created programs exploring Jewish spirituality, prayer, Jewish culture, history, and Israel. Her central passion is in her role as a teacher in deepening spirituality and strengthening compassion in her community. She lives on the South Hill with her two sets of twins, Aviel, Coby, Shaya and Yair.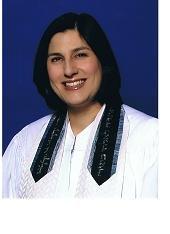 Join Our Mailing List
Congregation Emanu-El sends out a weekly email bulletin with more information about upcoming services and events of interest. If you would like to receive this bulletin, please send your name and email address to admin@spokaneemanu-el.org. The email list is not shared, distributed, or used for other purposes.