Congregation Emanu-El (CEE) is a Reform Jewish community serving the Inland Northwest. Our mission is to provide a welcoming and inclusive Jewish community that is committed to learning about and celebrating the spirituality and history of Judaism.
CEE President's High Holy Day Message on Yom Kippur 2020 – 5781.
Services are held in the CEE rooms on the west side of the Temple Beth Shalom building:
1322 E 30th Ave
Spokane, WA. 99203 
509-717-3233
PO Box 30234
Spokane, WA 99223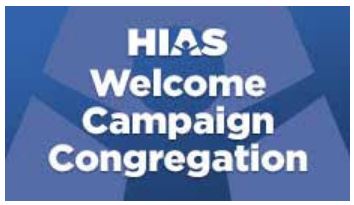 Coronavirus (COVID-19) Update
As part of community efforts to minimize the spread of the novel coronavirus (COVID-19), Congregation Emanu-El has cancelled all in-person services until further notice. The Temple Beth Shalom board has also decided to cancel in-person events and classes until further notice. This includes Adult Education, Religious School, Hebrew School and any other planned activities at the synagogue.
Please check this page and the Temple Beth Shalom webpage regularly for the most up to date information, including the availability of live streaming of services and online capacity for classes.
More information on the status, prevention and treatment of COVID-19 can be found from the Spokane Regional Health District (SRHD.org), the Washington Department of Health ( https://www.doh.wa.gov) , and the Centers for Disease Control and Prevention (https://www.cdc.gov/coronavirus/index.html). For additional information, please contact the Washington State Department of Health at 1-800-525-0127 and press #.  
Sundays beginning November 17, 2019 through June 2020 
Prayer book Hebrew and Sundays with Rashi, taught by Rabbi Malino.More details and how to register for adult classes coming soon.
9:30-10:30 am: Prayerbook Hebrew: Level II class (must be able to read Hebrew)
TBS and CEE members: $180 Non-member fee:  $360 
10:45 am "Sundays with Rashi":  Rabbi Tamar led class covering commentaries on the Torah and Talmud written by 11th century giant Rabbi Shlomo Yitzchaki (also known as Rashi).<br>
Free to TBS and CEE members.<br>
Non-member fee:  $18/session or $90/8 sessions. 
Every Wednesday
4:00 pm: Hebrew school
Every Thursday
7:00 pm: Midrasha High for teenagers
Every Sunday
9:45 am – 12:00 pm: Youth Education 
New to the Spokane area and thinking about joining a Reform congregation, visiting and away from your congregation, or just inquiring about attending a service? Please call us at our message phone below: