We look forward to seeing you at an upcoming service or event!
Congregation Emanu-El (CEE) is a Reform Jewish community serving the Inland Northwest. Our mission is to provide a welcoming and inclusive Jewish community that is committed to learning about and celebrating the spirituality and history of Judaism. We invite you to browse our website, attend an event, or contact us for further information.
Services are held in the CEE rooms on the west side of the Temple Beth Shalom building:
1322 E 30th Ave
Spokane, WA. 99203 
509-717-3233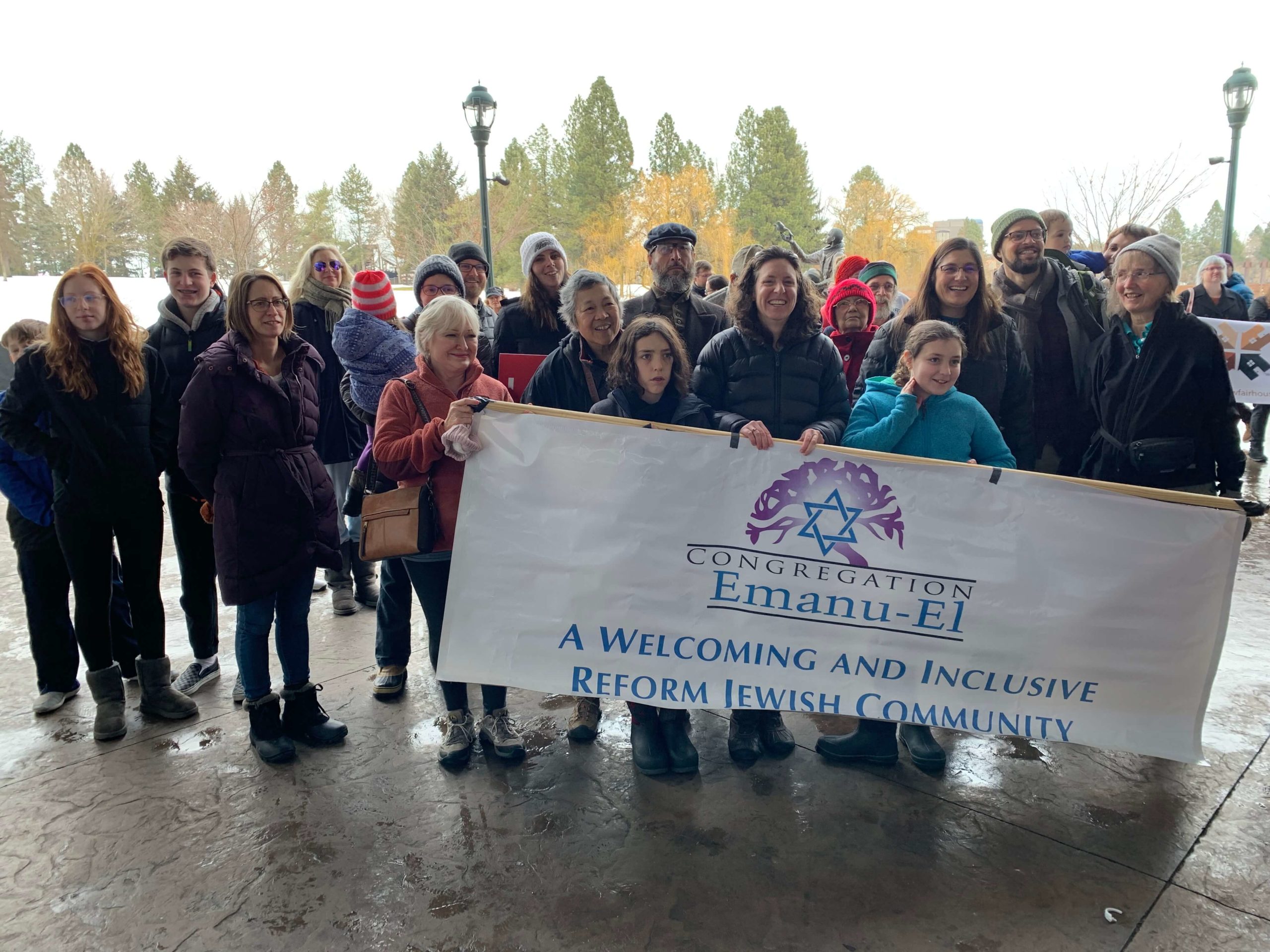 Vote Now in the World Zionist Congress Elections!
Participating in the World Zionist Congress (WZC) elections is the only way North American Jews can weigh in democratically about issues in Israel and ensure a society that truly reflects the Jewish values we hold dear: pluralism, equality, economic justice, and peace.
Sundays beginning November 17, 2019 through June 2020 
Prayer book Hebrew and Sundays with Rashi, taught by Rabbi Malino.More details and how to register for adult classes coming soon.
9:30-10:30 am: Prayerbook Hebrew: Level II class (must be able to read Hebrew)
TBS and CEE members: $180 Non-member fee:  $360 
10:45 am "Sundays with Rashi":  Rabbi Tamar led class covering commentaries on the Torah and Talmud written by 11th century giant Rabbi Shlomo Yitzchaki (also known as Rashi).<br>
Free to TBS and CEE members.<br>
Non-member fee:  $18/session or $90/8 sessions. 
Every Wednesday
4:00 pm: Hebrew school
Every Thursday
7:00 pm: Midrasha High for teenagers
Every Sunday
9:45 am – 12:00 pm: Youth Education 
New to the Spokane area and thinking about joining a Reform congregation, visiting and away from your congregation, or just inquiring about attending a service? Please call us at our message phone below: